Your Local House Rendering Company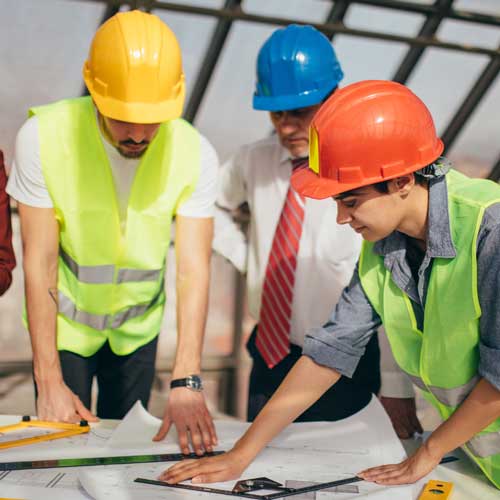 Insulated Render Contractors
In the realm of exterior home renovations, a fundamental technique, External Wall Rendering, stands at the forefront. Rendering a house is commonly used with the aim of helping to protect the underlying brickwork from environmental factors, enhancing a property's aesthetic appeal, and contributing to thermal efficiency.
This multifaceted process is often seen as an important part of maintaining the general condition of your home, with potential to improve its value and comfort.
External Render Options
Delve into a world of endless possibilities with our diverse External Render options. As one of the leading external rendering companies in the UK, we pride ourselves on offering a wide variety of choices to revitalise your property's exterior, each tailored to your unique style and requirements.
Silicone Render serves as an excellent choice for those seeking a contemporary, sophisticated finish. This highly adaptable, water-resistant solution imbues any building facade with vitality and modernity.
On the other hand, Scratch Render is esteemed for its durability and textured aesthetic, augmenting your property's energy efficiency and indoor comfort.
For those who favour traditional aesthetics, the Brick Effect Render mirrors the timeless appeal of classic brickwork, introducing an element of enduring elegance to your residence.
Brick Slip, replicating the genuine appearance of real bricks, adds a compelling warmth and character to any property.
The Pebble Dash Render option is renowned for its distinctive texture and unparalleled durability, delivering superior resistance to weather conditions.
This technique, involving the application of small pebbles or stones onto the render, not only offers robust protection but also bestows a unique aesthetic appeal.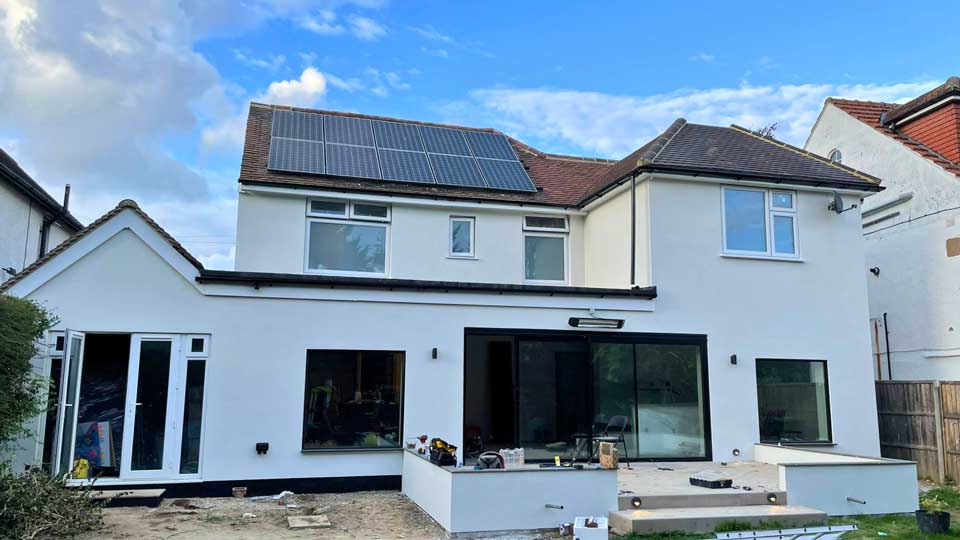 Outside Wall Rendering Cost
The external wall rendering cost can fluctuate based on numerous factors, including the size of the property and distinct customer expectations.
Furthermore, the choice between rendering pebble dash walls or opting for a smooth finish, along with other elements like the type of external render coatings used, can influence the final cost.
The cost of rendering a house is an investment that may potentially yield benefits in the long term, such as contributing to lower energy bills, potentially raising property value, and enhancing aesthetic appeal.
For detailed information about external rendering cost, including an external insulated render system or rendering on painted exterior walls, we provide a free, no-obligation quote.
The cost of rendering an external brick wall, as well as various exterior insulation render options, can all be discussed in detail.
Not Sure About Your Ideal Render?
Reach out now! Let's find your perfect rendering solution together!
External Rendering Contractors
Benefits of External Rendering
Breathing new life into the facade of your home, external rendering offers a range of benefits. To shed some light on how impactful this upgrade can be, here are six key advantages when it comes to rendering outside of your house.
Rendering forms a protective barrier against harsh weather conditions. This weatherproof layer shields your brickwork from moisture, preventing the deterioration of your home's external walls and ensuring structural integrity.
External wall rendering transforms your home's appearance, providing a fresh, modern look. From smooth finishes to textured surfaces, there's a render style to suit every aesthetic preference, significantly enhancing your property's kerb appeal.
External rendering increases your property's thermal efficiency. This additional insulation reduces heat loss, leading to a more comfortable indoor environment and significant savings on energy bills.
Given the improved aesthetic and insulation, rendering could possibly contribute to increasing your property's value. It's an investment that not only provides immediate benefits but also pays off if you decide to sell in the future.
Rendering acts as a protective shell for your home, guarding against common problems like damp and structural damage. This added layer of protection could potentially extend the lifespan of your property, thus possibly making it a sound long-term investment.
Once applied, render requires minimal upkeep. It's resistant to cracks and discolouration, meaning your home will look its best with less effort and cost over time, proving a convenient choice for homeowners.
our external wall rendering installations
Recent Exterior Rendering Projects
At EWI Specialist, our dedication is not just to meet, but to surpass your expectations with our exceptional services. Don't just take our word for it – see our work yourself.
over 20 years of experience
Why Should You Choose EWI Specialists As Your External Rendering Contractor?
EWI Specialist Ltd, an Essex-based insulation company, boasts over 20 years of expertise in house rendering insulation. Our team of external wall insulation contractors is committed to quality, trust, and high workmanship standards, with the aim of providing lasting external wall rendering, solid wall external wall insulation, and eco loft insulation.
Long-Lasting Relationships
FREE, No-Obligation Quote